Word against cancer will spread in Valencia on November 19. Eight Madrid health workers fight this disease with and without a gown. In hospitals and also on the streets of five Spanish cities.
There is a lack because health takes them to pediatrics and then they go directly to adults and we realized that there was a void, they are complex ages and we want to give it normality. We chose Valencia because of the pull it has ». His challenge is not only about completing the 42,195 meters of the route.
In the Specific Period, we try to improve the specific qualities that will allow us to achieve our goals in the scheduled competitive period. Then we implement the specific technical drills for the race we are preparing (Sprint or Olympic, or IronMan ), quality training at race intensity to build awareness of the race pace, as well as management training adequate in terms of quantity (mileage ) to approach as much as possible to the race condition.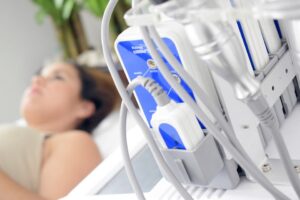 In this period, it is essential to program combined workouts that take all possible combinations as a reference (Swimming/Cycling, Swimming/Run, Cycling/Run), trying week by week to increase the load (number of kilometers to go) and the intensities, getting closer gradually to the "race-specific rhythms"! Everything must be planned with adequate accuracy bearing in mind that if something does not go right if we do not achieve certain objectives in this period, it is advisable to have a "plan B" trying to modify the preparation along the way and give the opportunity the athlete to improve his physical condition and still arrive prepared for the scheduled event/s.
After training at specific paces, having competed on shorter distances, you start planning the competitive period! In this period it is also advisable to include races/tests on shorter distances to evaluate the physical condition reached, and to be able to make the necessary modifications to the preparation on the base. After training at specific paces, having competed on shorter distances, you start planning the competitive period!…